How You Can Help
Animals need us to refuse to contribute to their suffering any longer and take a pledge to be vegan today. If you are against unnecessary violence, you already agree with the basic principles of veganism. Because all of our nutritional needs can easily be met on a plant-based diet, enslaving, mutilating, torturing and killing animals for meat is completely unnecessary.

It's now easier than ever to become vegan or reduce how many animal products you consume, with an increasing number of vegan alternatives available. You can get vegan cheese, milk, yoghurts, cream, 'meat', chocolate, ice cream, mayonnaise and so much more! By replacing your favourite foods with vegan alternatives and ensuring you get plenty of fruit, vegetables, nuts, seeds and beans, you can live a healthy vegan lifestyle with plenty of great tasting meals. Find out more about going vegan by ordering a free vegan starter guide using the form below. ​
Powered by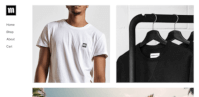 Create your own unique website with customizable templates.